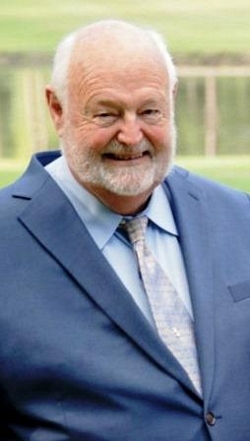 George Herbert "George" Evans, 74, of Lusby, MD passed away on August 12, 2018 at Washington Hospital Center. Born December 6, 1943 in San Bernardino, CA he was the son of the late Clarence Herbert Evans and Margaret (Cook) Evans.

George graduated from Mission Bay High School in 1961 and from San Diego State College in 1965 with a Bachelor's Degree in Mathematics. He moved to Calvert County in 1981 from Virginia Beach, VA. George married his wife Jeannie (Smith) Evans on May 1, 1993 in St. Leonard, MD. He was an engineer with Systems Engineering Group (SEG) for fifty one years, retiring on July 15, 2016. George was a Sunday School teacher at Southern Calvert Baptist Church and enjoyed fishing, sailing and gardening.

George is survived by his wife, Jeannie Evans; his children and their spouses, Mark and Kaori Evans of CA, Paul and Andrea Evans of GA, Jennifer and Ed Gonzalez of CA, Sarah and Cliff Pierce of MD, and TJ and Mallory McPherson of MD; his grandchildren, Bryan and Jessica Evans, Brandon Evans, Ben and Christianne Evans, Taylor and Codie Cauley, Cameron Duke, Natalie and Bryson Henry, Ethan Shaw, and Tori Shaw; great-grandchildren, Landon Cauley and James Cauley; and his sister, Peggy Evans Fleury of CA.

Family will receive friends on Friday, August 17, 2018 from 2:00 p.m. until 4:00 p.m. and 6:00 p.m. until 8:00 p.m. at Southern Calvert Baptist Church, 12140 H.G. Trueman Road, Lusby, MD 20657. A Funeral Service will be conducted by Pastor Steve Fehrman on Saturday, August 18, 2018 at Southern Calvert Baptist Church, Lusby, MD at 11:00 a.m. Interment will follow in Olivet United Methodist Church Cemetery, 13575 Olivet Road, Lusby, MD 20657.

Memorial contributions may be made to the Maddie Curran Fund (King's Christian Academy), 20738 Point Lookout Road, Callaway, MD 20620 or Southern Calvert Baptist Church, 12140 H.G. Trueman Road, Lusby, MD 20657. Arrangements by Rausch Funeral Home.