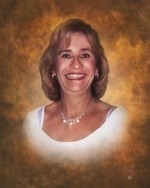 Theresa (Sissie) Tippett, 71, of Hollywood, MD passed away on August 13, 2018 surrounded by her loving family in her home. Theresa was born December 12, 1946 in Leonardtown, MD to William Leo Morgan and Mary Helen Morgan. Theresa married the love of her life Francis (Leonard) Tippett in 1966. Theresa graduated from Chapticon High School in 1966, played softball (Right Center), darts, horseshoes, and shuffleboard. She was on the first women's baseball team in St. Mary's, MD. Her greatest joy in life was spending time with family and friends.

She is the loving mother of Vickie Tippett, Karen Layman, Cathy Dean, and Melissa Tippett. She is also survived by her siblings; Elaine and Jackie Berry, Beverly and Larry Dean, Sharon and Ronnie Downs, Cindy and Tommy Popelarcheck, Debrse and Denise Bunch. William Leo (Pee Wee) and Pam Morgan, Gary and Patty Morgan, Greg and Debbie Morgan, Ronnie and Colleen Morgan and Shawn Morgan. As well as 8 grandchildren, 4 great grandchildren, many aunts, uncles, cousins and friends.

The family will receive friends on Thursday, August 16, 2018 from 5:00 PM to 8:00 PM with prayers recited at 7:00 PM in the Mattingley-Gardiner Funeral Home Leonardtown, MD. A Mass of Christian Burial will be celebrated on Friday, August 17, 2018 at 10:00 AM in St. John's Catholic Church Hollywood, MD with Father Ray Schmidt officiating. Interment will follow in St. Joseph's Catholic Cemetery Morganza, MD. Pallbearers; David Himes, Jr. Logan Himes, Rick Layman, Chris Tippett, Meagan Layman, and James Tippett. Honorary Pallbearers; Rick Greenwell, Sissie Buckler, Wendy Wright and Doris Johnson.