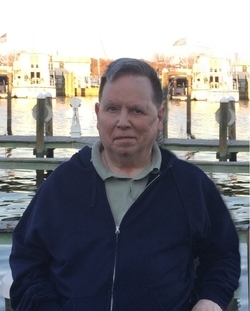 Jeffrey Lawrence Mattingly, 74, of Leonardtown, MD passed away Friday, August 10, 2018 at MedStar Georgetown University Hospital in Washington, D.C. He was born on September 21, 1943 in Washington, D.C. to the late Francis J. "Matt" and Nettie Hazel Mattingly. Jeff is a 1960 graduate of St. Mary's Ryken High School. He attended St. Mary's College for two years and transferred to the University of Maryland.

He enlisted into the United States Army in August 1966 and proudly served his country in Germany until his honorable discharge as a Sergeant in August 1969. After his discharge he returned to the University of Maryland and earned a Bachelor of Science degree in Industrial Education in 1970.

On June 16, 1973 Jeff married his beloved wife, Debra M. Mattingly, in Bethesda, MD. Together they celebrated over 45 wonderful years of marriage. He returned to the University of Maryland and earned his Master's degree in 1975. He was employed for many years as a technical writer and instructor for Verizon until his retirement in 1990.

After retiring he continued to work as a technical writer for various contractors. He enjoyed working on cars but especially Fords. He was a "jack of all trades," and had great knowledge and experience in fixing many things. He was an expert with fiber optics, which he was self-taught. He learned by reading manuals. In retirement he also enjoyed antiquing, carpentry and following NASCAR. He was an avid reader, and particularly enjoyed history. Family was his first priority and he enjoyed spending as much time as possible with them.

In addition to his beloved wife, Jeff is also survived by his sons, Sean M. Mattingly (Jenn Ford) of Odessa, DE and Christopher M. Mattingly (Ashley) of Bruceton Mills, WV; his grandchildren: Caitlyn Mattingly, Samuel Mattingly, Rhiannon Mattingly, and Jeffrey Lawrence Mattingly.; and many extended family and friends. He is preceded in death by his parents.

Family will receive friends on Wednesday, August 15, 2018 from 5:00 to 8:00 p.m., with Prayers recited at 7:00 p.m., at Brinsfield Funeral Home, Leonardtown, MD 20650. A Mass of Christian Burial will be celebrated by Reverend Rob Maro on Thursday, August 16, 2018 at 10:00 a.m. at St. Francis Xavier Church. Interment will follow in the church cemetery. Serving as pallbearers will be Christopher Mattingly, Sean Mattingly, Ramon Granados, Leonard Wathen, Richley Delahay, and Ken Cusic.

Memorial contributions may be made to St. Francis Xavier Catholic Church Manor House Restoration Fund, 21370 Newtowne Neck Road, Leonardtown, MD or Hospice of St. Mary's, P.O. Box 625, Leonardtown, MD 20650. Arrangements by the Brinsfield Funeral Home, P.A.