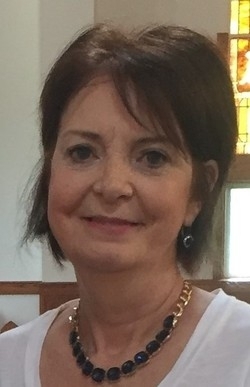 Karen Yvonne Shipley, 63, of Mechanicsville, MD, passed away on August 3, 2018, lovingly surrounded by her family. Karen was born to Thomas C. Shipley and Geraldine E. Jesse Shipley, in Baltimore, MD, on March 26, 1955. Karen graduated from Thomas Stone High School in 1973 and went directly to work with the C&P Telephone Company.

In 1974, she married her high school sweet heart, Gerry, whom she had and raised three children with in Mechanicsville, MD. She was a talented sewer and gardener who avidly went antiquing and even owned a small antique business for a few years. Karen enjoyed traveling, whether to a beach, a cruise, or to major cities like New York or London. After retiring as an administrative assistant from the U.S. Census Bureau, she lived in Naples, Florida where she enjoyed the beaches. She relished spending time with her family, especially her precious grandchildren.

In addition to her parents, Thomas and Geraldine Shipley, Karen is survived by her son Bryan T. Epp of Mechanicsville, MD; her daughters, Lori M. Zaloga of Accident, MD, and Kelly E. Carrick of Mechanicsville, MD; sisters Paula G. Dixon of Mechanicsville, MD, Bonnie L. David of Fort Meyers, FL, and Lisa J. Shipley of Charlotte Hall, MD; and five grandchildren, Ryan, Madison, Cole, Christopher and Bodhi.

A Celebration of Life will be held at Wicomico Shores Country Club from 11am-2pm on Saturday, August 25. In lieu of flowers, donations in Karen's memory can be made to the PKD Foundation (https://pkdcure.org/tribute-donation/) or Hospice of St. Mary's (www.hospiceofstmarys.org). Arrangements by Brinsfield Funeral Home, P.A., Charlotte Hall, MD.