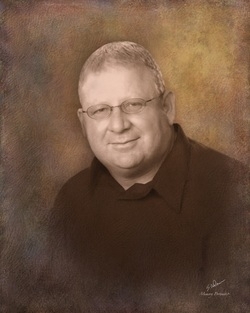 Gregory Paul Armstrong, 58, of Leonardtown, MD passed away Wednesday, August 1, 2018, at MedStar St. Mary's Hospital Center in Leonardtown, MD. He was born on June 20, 1960, in Charleston, SC,to the late Max Edward Armstrong and Ruth Genevieve Kimmel. On April 26, 1980, Greg married his beloved wife, Patricia, in New Bern, NC. Together they celebrated over 38 wonderful years of marriage.

He was a Master ASE Certified Automotive Technician for many years with Honda Volvo of New Bern, NC, and later with various other dealerships. He retired from Patuxent River Naval Air Station in 2015 after working several years in aviation support equipment maintenance and safety and hazmat management. He was a skilled and talented mechanic beginning as a young boy working on bicycles, then go-carts and later dirt bikes. As an adult he enjoyed muscle cars, which he kept in pristine condition and participated in drag racing events.

Later he owned and maintained the muscle car that his good friend Billy drove every weekend in competition for him. He and his wife enjoyed showing muscle cars at many car shows and they also both participated in radio controlled drag racing events. He enjoyed helping other racers with his mechanical knowledge by lending a hand or providing advice. Later he found a love for cooking, especially grilling. He found great joy in home cooking and sharing meals with his family. He also enjoyed family vacations, especially to Nashville, TN, Scottsdale, AZ, Rockport, Maine, and Maui. He loved his pets throughout his life, especially Buddy his dachshund.

In addition to his beloved wife, Greg is also survived by his daughter, Jennifer Hope Armstrong of Berkeley, CA; his brother, Michael Edward Armstrong of Orlando, FL; and his extended family and friends. He is preceded in death by his parents.

Family will receive friends on Sunday, August 5, 2018, from 1:00 to 3:00 p.m., with a Memorial Life Celebration Service at 3:00 p.m. at Brinsfield Funeral Home, P.A., 22955 Hollywood Road, Leonardtown, MD 20650. Interment will be private. In lieu of flowers, memorial contributions may be made to the Pulmonary Hypertension Association, 801 Roeder Road, Suite 100, Silver Spring, MD 20910 or www.PHAssociation.org. Arrangements by the Brinsfield Funeral Home, P.A.