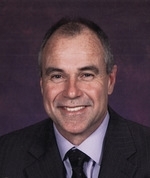 It is with great sadness that the family of Charles David (Chuck) Downs announces his passing on July 30, 2018 at the age of 58. Charles was the son of the late Buddy Downs. He is survived by his mother Elizabeth Downs, brother Jimmy Downs (Cindy), and his sister Sharon Barnes (Ron). He was the loving husband of Rosine Hodges Downs and father to his beloved animals. He is also survived by his nieces and nephews.

Charles was a life-long resident of St Mary's County where he wore many hats. While he was a master plumber in the community, the community will remember him by his kindness and the friendship he extended to so many. He grew up in Abell, MD "Cabbage Alley" on Canoe Neck Creek and attended Holy Angels Catholic School, serving as an altar boy at Holy Angels Church. He graduated from Chopticon High School while apprenticing with his father at the family plumbing business.

In November 1990, he married the love of his life, Rosine Hodges. Over 27 years of marriage they were truly partners and soulmates in every aspect of life. They had a commitment to work hard, play hard, and love hard. In 1992, he assumed ownership of Downs Plumbing & Septic Inc. where he grew and managed a demanding business with the support of a dedicated team. While serving on both the St. Mary's County Plumbing Board and St. Mary's County Trades Foundation for several years, he was a strong advocate for the plumbing and trades industry.

Chuck had a passion for speed and was no stranger to the world of racing. He raced in many events at Potomac Speedway and Old Dominion Raceway driving and competing in the various class divisions. He enjoyed all aspects of the sport; racing, spectating, and supporting. This extended from the Soap Box Derby Hills to the dirt tracks from here to Tulsa, OK. Chuck's love for racing also included boats where at the age of 13 he acquired his first boat. Through the years he dabbled in the sport of boat racing whether it be bath tub boats, drag boats, or vintage boats. Chuck's other hobbies included hunting, softball, watching football, pleasure boating, and just enjoying time with family and friends where he thrived from their camaraderie.

Charles will be remembered by his genuine kindness and generosity which was the product of his strong Catholic faith and upbringing. He was committed to putting God first and demonstrated it in the simplicities of everyday life serving others and his community. It is difficult to capture every aspect of his remarkable character and the positive impact he left with so many. Put simply, Charles truly loved his neighbor. It is with this premise of giving and serving, that donations may be made to St. Francis Xavier Church, Compton, MD.

The family will receive friends on Thursday, August 2, 2018 from 4:00PM to 8:00PM with prayers recited at 7:00PM in the Mattingley-Gardiner Funeral Home, Leonardtown, MD. A Mass of Christian burial will be offered on Friday, August 3, 2018 at 10:00AM in Sacred Heart Catholic Church, Bushwood, MD with Father Rob Maro officiating. Interment will follow in the church cemetery.

Pallbearers include his dedicated team of Downs Plumbing, Al Hayden, Jr., Bobby Suite, Billy Downs, Wayne Shotwell, Wayne King, Ronnie King, Charles Combs, Terry Mattingly, Cody Combs and John Taylor. Honorary pallbearers are his enormous group of his closest friends. Contributions may be made to St. Francis Xavier Catholic Church 21370 Newtowne Neck Road Compton, MD 20627, Leonardtown Vol. Fire Department P.O. Box 50 Leonardtown, MD 20650. Leonardtown Vol. Rescue Squad P.O. Box 299 Leonardtown, MD 20650, Seventh Dist. Vol. Fire Department P.O. Box 206 Avenue, MD 20609, and Seventh Dist. Vol Rescue Squad P.O. Box 7 Avenue, MD 20609. Arrangements provided by the Mattingley-Gardiner Funeral Home, P.A. Leonardtown, MD.