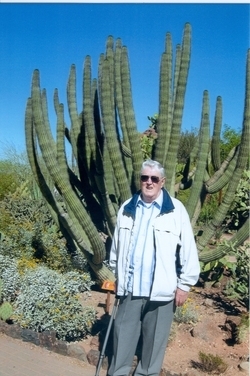 Robert P. Stephens Jr., or "Steve" as many knew him, aged 82 peacefully passed away on July 19, 2018 with family by his side. Steve was born in Beaumont, Texas, and while he traveled widely in his career and made his home in Maryland, Texas never left his heart. Steve is survived by his wife of 61 years Renate and their three adult children, Atchie, Robert, Rainer, as well as six grand-kids and eight great grandchildren.

Steve proudly served his country for 23 years in the United States Air Force. His career included a tour in Germany and Holland as a Nuclear Weapons Maintenance Technician supporting Mace missiles and is one of only a few people known to have survived bailing out of a C-119 "Flying Boxcar" into the North Atlantic Ocean. Steve later became a Master Explosive Ordnance Disposal (EOD) Specialist with a tour at Phan Rang Air Base, Vietnam, and as an Instructor at the US Naval EOD School in Indian Head, Maryland. He was well known by his students as an expert in the dropped munitions, guided missiles, and aircraft explosive hazards areas of the school's curriculum. After retiring from the Air Force, Steve spent many years working for civilian EOD companies helping to clean up explosives contaminated hazardous waste areas to help improve our environment.

Steve enjoyed spending time with family. Many summer days would find the whole Stephens clan enjoying swimming and cookouts together. But his true passion was traveling with Renate, the love of his life. Together they would hit the road in their motorhome for months at a time traveling cross country.

The family will be receiving friends at a viewing to be held on Sunday, July 29 from 2-4 pm at the Brinsfield Funeral Home. A service will be held on Monday, July 30 at 1 pm at Brinsfield and a final committal will be held at the Cheltenham Veterans Cemetery at 2:30 pm.