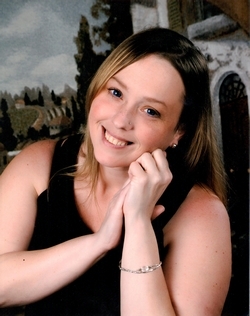 Angela Nichole "Ang" Boyd, 36, of Lusby, MD passed away on July 22, 2018 in Great Mills, MD. Born January 29, 1982 in Washington, DC, she was the daughter of Sandra (Mills) Boyd and Daniel Boyd.

Angela moved to the area from Ranson, WV in 1995 and graduated from Patuxent High School in 2001. She was a processor for the Nordstrom Distribution Center for four years. Angela is survived by her parents, Sandra and Daniel Boyd of Lusby, MD; and her sisters Sarah Thomas and Megan Breton both of Lusby, MD.

Family will receive friends on Saturday, July 28, 2018 from 10:00 a.m. until 11:00 a.m. with a Funeral Service to follow at 11:00 a.m. at Rausch Funeral Home, 20 American Lane, Lusby, MD 20657. Interment will be private. Arrangements by Rausch Funeral Home.