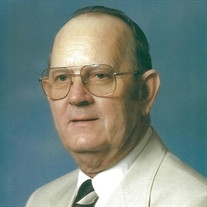 Joseph Elwood "Pete" Barbour, 85, of La Plata, MD, passed away Saturday, July 21, 2018. Pete was son of the late Francis Bruce Barbour and the late Iola Susan Cooksey Barbour. In addition to his parents, Pete was preceded in death by his sisters, Eloise Simpson, Lorraine Medford, and Iola Seifert; and his brothers, Russell Barbour and Brent Barbour. Pete loved people and life. His love for people and his desire to help others led Pete to serve 27 years (1956-1983) with the Charles County Volunteer Rescue Squad, where he was a past Captain. He later served the Charles County Court System for many years as a Bailiff.

Pete was a lifelong resident of La Plata, MD and a faithful parishioner of Sacred Heart Catholic Church, having served as an alter boy during his childhood years. Pete was a graduate of Sacred Heart High School. Pete was an energetic man and accomplished in his various professional pursuits. As a teenager, he enjoyed working in La Plata Lyon & Nalley grocery store, the Charles Theatre, and on his grandfather Cooksey's farm in Spring Hill. Pete was a professional wedding photographer, developing his own pictures for many years. He served 39 years as a Federal Government employee, stationed at the Naval Air Station at Patuxent River in St. Mary's County. In addition to his love for people and life, Pete was an avid sports fan. He especially loved the Washington Redskins and the Washington Nationals.

Pete is survived by his wife and the love of his life, Jean Bowling Barbour, whom he met in high school and shared 64 beautiful years of marriage with; and his two wonderful children, Joseph Kent Barbour and Deborah Jean Barbour.

Friends will be received on Sunday, July 29, 2018 from 5:00pm-8:00pm, with a Wake Service at 6:00pm, at Raymond Funeral Chapel, 5635 Washington Avenue, La Plata, MD 20646. A Mass of Christian Burial will be held on Monday, July 30, 2018 at 10:00am at Sacred Heart Catholic Church, 201 St. Mary's Avenue, La Plata, MD 20646. Interment will follow at Mt. Rest Cemetery, La Plata, MD. Memorials, in Pete's name, are asked to the Sacred Heart Church Cemetery Fund, P.O. Box 1390, La Plata, MD 20646 or to the Mt. Rest Cemetery Fund, P.O. Box 760, La Plata, MD 20646.