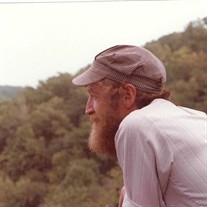 James David Keiser, 64 of Waldorf, Maryland, died July 18, 2018. James was an Eagle Scout who enjoyed nature and being outdoors. He was also a farmer for 50 years who enjoyed caring for his farm and feeding the wild birds. He loved his truck and hunting groundhogs.

He was the son of Jeramiah Keiser and Pearl Manbeck Farmer. He is survived by his wife of 36 years, Theresa L. Keiser; his daughter, Karen Murray (John); and his grandchildren, Marley Murray, Jack Murray, Max Murray, and Emma Kelley.

Funeral Services are pending at this time. Memorials in James' name are asked to Farm Aid, 501 Cambridge Street, Third Floor, Cambridge, MA 02141. Arrangements by Raymond Funeral Service.