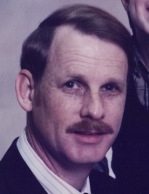 Gary Michael Lockhart, 74, of Lexington Park, MD passed away peacefully surrounded by his family on Friday, July 13, 2018 due to complications from Parkinson's Disease. Born December 1, 1943 in Pensacola, Florida, he was the son of the late Glenn H. Lockhart and Earleen Otts Lockhart. On June 12, 1971 he married the love of his life, Sue Lawrence Lockhart of Abell, Maryland. Together they celebrated 47 wonderful years of marriage.

As a child in a Navy family, Gary was blessed to have lived in many Navy towns but attended most of his schooling in Millington, Tennessee. He graduated from Millington Central High School in 1962 where he excelled as a star basketball player. As a result of science class, he indulged in botany grafting experiments that produced multi fruit producing trees. He cherished his scouting experience achieving the rank of Eagle Scout. With a lifelong love of music, Gary became an accomplished pianist, inspired by local Memphis talent such as Elvis and Jerry Lee Lewis. At an early age he played weekly for a local church and continued to volunteer while at his military assignments. He would often augment the chords causing parishioners to ask where they could find the arrangements.

In 1967, he graduated from Tennessee Technological University with a Bachelor of Science in Electrical Engineering and was commissioned as an Ensign in the US Navy where he retired as a Lieutenant Commander. He received a Master's in Aeronautical Engineering from the US Naval Post Graduate School located in Monterey, CA. After leaving active duty Gary continued to apply his aeronautical engineering expertise on the C-9 aircraft at the Naval Air System Command at PAX River NAS where he later retired.

Gary is survived by his loving wife Sue Lawrence Lockhart, son Ryan M. Lockhart and wife Lita, granddaughters Mya and Abbey of California, Md, Gary's sister Reta Burkes of Charlotte, NC., niece Summer Burkes of Sebastopol, CA., sisters-in-law Teeny Lawrence Spillman (Bill) of St, James City, FL, Carol Lawrence Johnson (Mike) of Bokeelia, FL, and Nancy Lawrence Hiner of Melbourne, FL, brothers-in-law Charles David Lawrence, Jr. (Theresa) of Okeechobee, FL, Artie Lawrence (Nancy) of Leonardtown, MD, and Kenneth Scully of Leonardtown, MD, many nieces, nephews, great nieces and great nephews, and his beloved pets.

The family will receive friends at the Mattingly-Gardiner Funeral Home in Leonardtown, Maryland on Wednesday, July 18 from 5-8 pm with prayers at 7 pm. The funeral service will be held on Thursday, July 19 at 10 am at the funeral home followed by Interment with Military Honors at Sacred Heart Catholic Cemetery in Bushwood, MD. Pallbearers are Christopher Holloway, a close family friend, and nephews Cal Lawrence, Mark Lawrence, Michael Lawrence, Chris Scully, and Jonathan Scully.