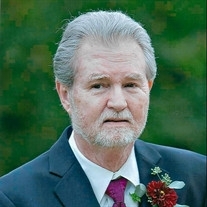 Frankie Coombs, of White Plains, Maryland, passed away on July 14, 2018. He was born on September 29, 1947 in La Plata, Maryland to the late Francis "Aubrey" Coombs, Sr. and the late Carolyn Austin.

He is survived by his wife of 31 years, Linda Davis Coombs; daughter and son-in-law, Hilary and David Burch; son and daughter-in-law, Bruce and Shondrell Maples; granddaughters, Tacoma and Lyllie Maples; newborn grandson, Liam Burch; brother Mark Coombs; sisters, Pennie Collins and Patty Coombs.

A Memorial Service will be held at a later date. Memorials in Frankie's name are asked to Hospice of Charles County, 2505 Davis Road, Waldorf, Maryland 20603. Arrangements by Raymond Funeral Service.