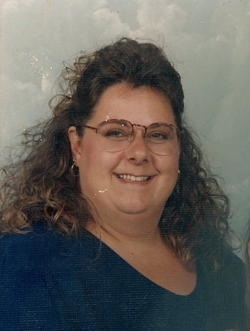 Ogee Priscilla Eckard, 51, of White Plains, MD passed away on July 9, 2018 at the University of Maryland Charles Regional Medical Ctr. in LaPlata, MD. Ogee was born in La Plata, MD on June 24, 1967 to Ronnie Eckard and the late Kitty (Taliaferro) Burdette.

She is predeceased by her step-father, William "Cat" Burdette. She is survived by her son, Michael Lupton; daughter, Heather Leadbetter; son-in-law, Eric Leadbetter; brothers, Charles Eckard, Thomas Eckard and Steve Reid; aunt, Judy Frazier; uncle, Butch Frazier; cousin, Victor Frazier; niece, Rebekah Eckard and nephew, Scott Eckard.

Ogee was a Security Specialist for the US Naval Research Laboratory. In her spare time, she enjoyed cooking, baking, listening to classic rock music and reading books. She also loved animals, taking long drives, ceramics, and the color purple. Spending time with her family was her favorite pastime.

A Gathering of Friends and Family will be held on Monday, July 23, 2018 from 2:00PM to 4:30PM at Arehart-Echols Funeral Home, PA (211 St. Mary's Ave., La Plata, MD 20646); Following this, family and friends are invited to the La Plata Fire Department for refreshments and to continue to celebrate Ogee's life. In lieu of flowers, donations may be made in Ogee's memory to the Humane Society of Charles Co. (PO Box 1015, Waldorf, MD 20604).