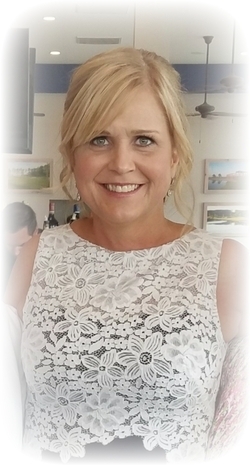 Carol "Annette" Quigg, 52, passed away on Tuesday, July 10, 2018 surrounded by her loving family. She was born on June 23, 1966 in Leonardtown, MD to Alfred Orem & Mary Anne Hammett of Valley Lee, MD. Annette was a 1984 graduate of Leonardtown High School and went on to earn her teaching degree and then a Master's degree. She spent her career as a dedicated teacher of many positions throughout the state of Maryland. Growing up she was an altar server and organist at St. George's Catholic Church.

She loved going to the beach in Ocean City with family and friends. Annette was also an avid shopper and could always find a good deal. Recently she enjoyed spending her free time at the local casinos. Her greatest love was for her family and children. She loved all children: her own, her nieces and nephews, and the many students she taught over the years.

Annette is survived by her children: Lauren Rose Oliver (Nicholas) of Alexandria, VA, Brady Christian Quigg of Baltimore, MD, and Colin Patrick Quigg of Leonardtown, MD; her siblings: Deborah Olsen Ford (Dale) of Lexington Park, MD, Alfred Orem "Rocky" Hammett Jr (Linda) of Valley, Lee, MD, David Hammett (Lucy) of Valley Lee, MD, and Laura Hammett of Drayden, MD; and many extended family and friends.

Family will receive friends on Friday, July 13, 2018 from 11:00 a.m. to 1:00 p.m., with a Mass of Christian Burial celebrated by Rev. Paul Nguyen at 1:00 p.m., at St. George's Catholic Church, 19199 St. George's Church Road, Valley Lee, MD 20692. Interment will be held at a later date. Memorial contributions may be made to: Hospice of St. Mary's, Inc. P.O. Box 625, Leonardtown, MD 20650; St. Jude's Research Center P.O. Box 1000, Dept. 142, Memphis, TN, 38148; Duke University Brain Tumor Research Center, Box 3624 (D.U.M.C.), Durham, N.C. 27710. Arrangements by the Brinsfield Funeral Home, P.A.