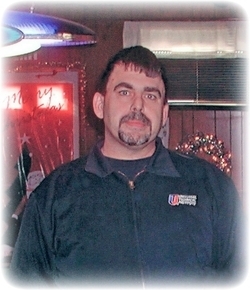 Roger Warren Buckler, Jr. 50, of Leonardtown, MD passed away on July 5, 2018. He was born on May 18, 1969 in Leonardtown, MD to Roger Warren Buckler, Sr. (Nedra) of Leonardtown, MD and Janet Louise "Triggie" Russell Draper (Jack Hodges) of Valley Lee, MD.

Roger was a lifelong resident of St. Mary's County. He attended Leonardtown High School. He was self-employed for many years as a painter and most recently worked in the family business at Betty Russell's store as a bartender. His hobbies included spending time on the water, where he especially enjoyed fishing and drag racing at Potomac International Speedway. He was a good cook, especially fish and enjoyed growing tomatoes. He and his family liked to vacation in Ocean City, with great memories of go carting and fishing trips on the "Happy Hooker." Family was his greatest love and enjoyed spending time with them, especially his beloved grandchildren.

In addition to his beloved parents, Roger is also survived by his sons, Roger Warren Buckler, III (Katelyn) of Leonardtown, MD and Derek Anthony Buckler of Leonardtown, MD; 3 grandchildren: Mia Buckler, Ayden Buckler and Lola Buckler; his loving companion of 32 years, Mary Estelle Pilkerton; and many extended family and friends. He is preceded in death by his step-mother, Nedra Buckler. All services are private. Arrangements by the Brinsfield Funeral Home, P.A.