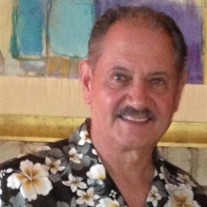 David Graham Hungerford, 72, of Port Tobacco, Maryland, passed away on July 5, 2018. He and his wife Susan owned and operated a photography business in Port Tobacco, Maryland for over 25 years.

He was preceded in death by his beloved wife, Susan Nimmerichter Hungerford; father, Robert Adelbert Hungerford Sr.; mother, Julia Dent Hungerford; brothers, John Dent Hungerford Sr., Robert Adelbert Hungerford Jr., Esten Whitney Hungerford, and Brison Norris Hungerford. He is survived by his brother, Vincent C. Hungerford; sisters Julia Kray Tall and Catherine Jenkins; and many nieces, nephews, and cousins.

A memorial service for family and friends will be held at the Port Tobacco Court House, 8430 Commerce Street, Port Tobacco, Maryland 20677 on Sunday, August 5, 2018, from 1-5PM. Memorial contributions may be made to Hospice of Charles County. Arrangements by Raymond Funeral Service.