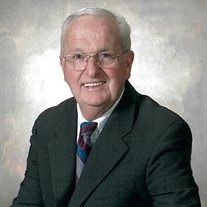 Richard Pomery Koch, 76, of Nanjemoy, Maryland and King George, Virginia, died on July 1, 2018 at Inova Fairfax Hospital in Virginia. Born on April 14, 1942 in Lake Ariel, Pennsylvania, he was the son of the late Ruth Pomeroy Koch and Robert Bruce Koch. Dick was a retired school bus contractor for Koch Trucking in La Plata, MD and was the owner/operator of Dick's CITGO in Newburg and later in La Plata. He was a member of the U.S. Army National Guard with six years of service. Dick was a member of St. Catherine's Church in McConchie, Maryland and a member of the Elks Lodge 2421.

In addition to his parents, Dick was preceded in death by his grandson, Carson Koch and brother-in-law Clive Gustin. He is survived by his wife, Joanna; son Mark Koch (Ashley); daughters Jody Boyers (Geoffrey) and Kristen Wills (Matthew); siblings Mary Gustin of Honesdale, PA, Rexford Koch (Roberta) of Punta Gorda, FL; sister-in-law Faye Reed (Tommy )Huntingtown, MD; cousin Lou Ann Williams (David) LaFayette, GA; grandsons Mason and Wes Boyers, Dylan and Zachary Koch and Miranda and Theodore Wills; several nieces and nephews.

Dick was a loving husband, father and grandfather. He would talk to everyone and made friends everywhere he went. He was an avid hunter and sportsman. Dick enjoyed sports and tried never to miss his children or grandchildren's games. Dick was a generous, kind hearted person. He helped many people over the years. Later in life, he needed a lung transplant and was given this gift of life. He was forever grateful to his donor and his donor's family. He prayed everyday for them as well as for his transplant team at the University of Maryland Medical Center in Baltimore, MD.

A visitation will be held on Sunday, July 8, 2018 from 5PM to 8PM with Prayers at 7PM at Raymond Funeral Service, P.A., 5635 Washington Avenue, La Plata, Maryland 20646. Mass of Christian Burial will be offered on Monday, July 9, 2018 at 10AM at Sacred Heart Catholic Chuch, 201 St. Mary's Avenue, La Plata, Maryland 20646. Interment to follow at St. Ignatius Hill Top Cemetery in Port Tobacco, Maryland 20677. Memorial contributions may be made to UMMS Foundation, Shock Trauma Dr. Gens Scholarship, Attention Stevie Jordan, 22 S. Greene Street, Baltimore, MD 21201 or to St. Catherine's Catholic Church, P.O. Box 278, Port Tobacco, Maryland 20677.