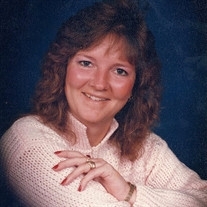 Joann Marie Baierlein, age 57, of Port Tobacco, Maryland, died June 29, 2018 at the Charles County Hospice House in Waldorf, Maryland. Joann was a graduate of Catholic University with a degree in architecture. She went on to work for Lorenzi Dodds & Gunnill in Waldorf, Maryland and then to CMI Engineering. She was a member of St. Ignatius Catholic Church in Chapel Point, Maryland and a past member of the Town of La Plata Design & Review Board. She liked reading, sun bathing, swimming, and softball.

She was the daughter of John Otto Baierlein and Mabel Theresa Bush Baierlein. In addition to her parents, she was also predeceased by her step-father, Albin Ahlstrom. She is survived by her husband of 29 years, Gary Lee Bowie; her sons, George Herman Bowie and Gary Lee Bowie, Jr.; her daughter, Alexis Mae Jordan (Wm. Jeb.); and her brothers, Michael Baierlein (Tracey) and John Baierlein (Susan).

Friends received on Monday, July 9, 2018 from 10AM until time of Mass of Christian Burial at 11AM at St. Ignatius Catholic Church, 8855 Chapel Point Road, Port Tobacco, Maryland 20677. Interment to follow at Sacred Heart Catholic Church Cemetery in La Plata, Maryland. Memorials in Joann's name are asked to Hospice of Charles County, 2505 Davis Road, Waldorf, Maryland 20603.