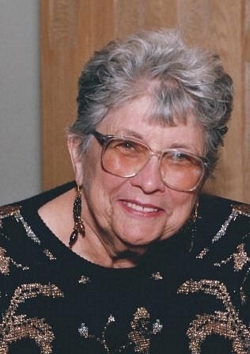 Clara Whitfield Sykes, 87, a retired nurse, died June 26, 2018, at Asbury Solomons Retirement Community in Solomons, Maryland. Mrs. Sykes was born in Greenville, North Carolina on May 23, 1931. The family later moved to Newport News, Virginia, and she graduated from Newport News High School. She realized her lifelong ambition to become a registered nurse by attending the Mary Immaculate School of Nursing and graduating in 1953. She is survived by her husband of 64 years Don, son Don Jr. (Cindy), grandchildren Ben (Christine) and Emily (David) and brother Robert Whitfield.

While accompanying her husband on his military assignments, Mrs. Sykes raised a family and worked as a nurse. She was registered as a nurse in Virginia, Colorado, Indiana, California, Florida, the District of Columbia and Maryland. When the family settled in Maryland, she worked for 13 years as a Supervisory Psychiatric Nurse at St. Elizabeth's Hospital in the District of Columbia.

Mrs. Sykes was an active member of the Eastern Star. She was a Past Matron of the Unity Chapter and a Deputy Grand Lecturer for 16 years. She was appointed to be the Chaplain of the Grand Chapter of Maryland in 1999. Mrs. Sykes enjoyed traveling with her husband, arts and crafts, gardening, singing in the Eastern Star and Asbury Solomons choirs, playing bridge, and helping others.

A Life Celebration Service will be held on Thursday, July 5, 2018 at 2:00 p.m. at the Asbury-Solomons Auditorium, 11100 Asbury Circle, Solomons, MD 20688. Memorial contributions may be made to the Asbury-Solomons Benevolent Care Fund, Attn: Patrick O'Toole, 11100 Asbury Circle, Solomons, MD 20688. Arrangements by Rausch Funeral Home.