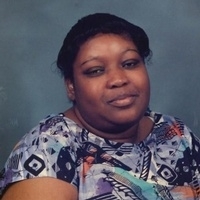 Agnes Elaine Dorsey, 63 of Waldorf, Maryland. Agnes Elaine Dorsey was born Sunday, May 8, 1955 in Washington, D.C. to Francis Leroy Dorsey and Agnes Theresa (Hawkins) Dorsey. Elaine was baptized at St. Ignatius Catholic Church in Chapel Point, Maryland. She grew up in Charles County and attended Charles County Public Schools. She worked for a short time as a Dishwasher at Marie's Restaurant in La Plata, Maryland.

Elaine enjoyed playing Bingo and getting out of the house to go joy riding and hanging out with her close friend, Terry. She was a very generous person often willing to give a love offering when someone was in need. She never stressed or worried about money if she didn't have it. She believed in the sayings "What you give comes back to you" and "No Stress, No Mess, Just Jesus" and that is how she lived.

Elaine was very thankful that she was able to celebrate her last birthday, May 8, 2018 with her family and friends at her birthday party. Her greatest accomplishment in her life was the birth of her daughter, Tanya, whom she was very proud of. She was also very proud of her grandchildren.

Suddenly on Monday, June 25, 2018 at the University of Maryland Charles Regional Medical Center in La Plata, Maryland, Elaine transitioned to eternal life. Elaine's father, Francis Leroy Dorsey preceded her death. Viewing, 10 a.m. until time of Service, Friday, June 29, 2018 in the Chapel of Thornton Funeral Home, P.A., 3439 Livingston Road, Indian Head, Maryland 20640.

She leaves to cherish many memories her daughter, Tanya Jones; son-in-law, WC Jones; two grandchildren, Jalen and Chloe Jones; mother, Agnes T. Dorsey; five sisters, Angel Cole, Margaret Dorsey, Alice Makle, Alice King and Rita Dorsey; five brothers, Joseph, Melvin, John, Calvin and Elroy Dorsey; two sisters-in-law, Tanya and Gloria Dorsey; aunt, Eleanor Chase; uncle, John Hawkins; nieces and nephews, Marvin Dorsey, Roxxane Cole, Shanika Jenifer, Dashawn Dorsey, Shawn Dorsey, Jahmir Jenifer, Amirah Jenifer, Catera Dorsey, Tiara Jenifer and Brielle Dorsey and a host of other relatives and friends.