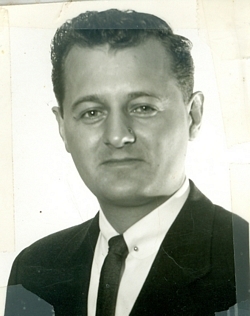 Brison Norris Hungerford, 85, passed away peacefully at his home in Newburg MD on Monday, June 11. He was preceded in death by his father, Robert Adelbert Hungerford Sr., mother, Julia Dent Hungerford, and brothers John Dent Hungerford Sr., Robert Adelbert Hungerford Jr., and Esten Whitney Hungerford. He is survived by brothers Vincent C. Hungerford and David G. Hungerford, sisters Julia Tall and Catherine Jenkins, and numerous nieces, nephews, and cousins.

He served in the United States Army from 1953-1955, and was a graduate of Mount St. Mary's College in Emmitsburg, MD. He was the owner/operator of a convenience & liquor store business in Bryans Road, MD for many years and was also a charter member of the Bryans Road Volunteer Fire Department & Rescue Squad, and served on the Board of Directors of Physicians Memorial Hospital (now Charles Regional Hospital) in La Plata MD for over 10 years.

A memorial service is being planned for family and friends, to be held at the Bryans Road VFD banquet hall facility on July 22, 2018 from 2 to 6 PM. Memorial contributions may be made to the Bryans Road VFD & Rescue Squad and/or the Charles Regional Hospital Foundation. Arrangements by Arehart-Echols Funeral Home.