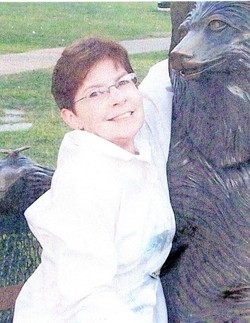 Karen Ann Wilson, 63, of California, MD passed away on June 11, 2018 at The Hospice House of St. Mary's in Callaway, MD. Karen was born in Bangor, ME on September 2, 1954 to Keith Henry Wilson and the late Louise Sheehan Wilson. Karen was a friend to many and will be missed dearly.

Karen grew up in Fairfax, VA and always talked of fond memories there. She moved to St. Mary's County back in the 1980's where she worked at Tracor, Inc. During the time at Tracor, she traveled to Japan and loved the culture there. Karen retired from BAE Systems (formerly Tracor, Inc.) where she worked for over 30 years as a Procurement Specialist/Officer. She loved her job and her many friends. She enjoyed traveling, cooking, the local artists, quiet moments taking in the waterfront views, and taking care of her father. She often took well planned trips with her mother for many years which took her to Canada and up and down the East Coast.

Karen is survived by her father, Keith Henry Wilson of Solomons, MD, and her brother Jeffrey C. Wilson of Winchester, VA. She is preceded in death by her mother, Louise Sheehan Wilson.

A funeral mass will be held Friday, June 15, 2018 at 7:00 p.m. at St. Michaels Catholic Church in Ridge, MD. Interment will be Monday, June 18, 2018 at 11:00 a.m. at Sacred Heart of Jesus Catholic Cemetery, Winchester, VA. In lieu of flowers memorial contributions may be made to Hospice of St. Mary's, P.O. Box 625, Leonardtown, MD 20650. Arrangements by the Brinsfield Funeral Home, P.A.