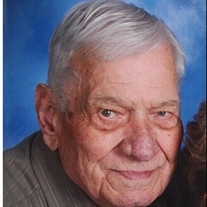 Frank James Safewright, Jr., age 84 of Waldorf, Maryland, died June 10, 2018. Frank was a Veteran of the United States Army, having served during Korea and was a Plumbing Foreman for Krick Plumbing and Heating for 40 plus years. He was a member of Good Shepherd United Methodist Church in Waldorf. His work was his life. He was known as Mr. Fixer-Up, loved John Wayne and old western TV shows, his dogs (Daisy and Biscuit). He most of all loved time with his grandkids and family.

He was the son of Frank J. Safewright, Sr. and Emma R. Myers Safewright. In addition to his parents, he is also predeceased by his son, Timothy W. Safewright; and his brothers, Tommy, Charles, and David Safewright. He is survived by his wife of 54 years, Nancy Dalton Safewright; his daughter, Lisa R. Safewright; Her daughter-in-law, Shannon Safewright; his brothers, Bobby Joe, Danny, and Stephen Safewright; his sister, Joyce Hubbard; and his grandchildren, Anthony, Tawnee, Shawnee, and Joshua.

Friends received on Friday, June 15, 2018 from 9AM until time of Funeral Service at 11AM at Good Shepherd United Methodist Church (Waldorf, Maryland). Interment to follow at Trinity Memorial Gardens (Waldorf, Maryland). Memorials in Frank's name are asked to Good Shepherd United Methodist Church, 305 Smallwood Drive, Waldorf, Maryland 20602.