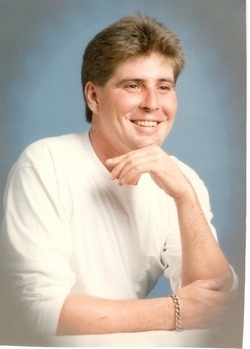 Joseph Allen Horan, 55, of Cobb Island, MD passed away June 8, 2018 at George Washington University Hospital.He was born April 11, 1963 in Cheverly, MD to Joseph Lytton and Zelma Kay (Stager) Horan. Allen was raised in Lanham and Gaithersburg and was a 1981 graduate of Seneca Valley High School.

Allen was employed as a mechanic for various automotive repair shops. He resided in Florida from the late 1980's until returning to Maryland in the mid 1990's. He retired due to ill health in 2007. Allen enjoyed sketching and the fine arts, Colonial and Civil War history, cars and animals.He was preceded in death by his father and a son Joseph Patrick Horan.

Surviving are his mother and step father Kay and John "Jack" Meyers of Owings, MD, sister A. Robin Gant and her husband J. Brian of Churchton, MD, aunts Nonie Stager- Oswald and her husband Joe and Stephanie Dicken and her husband Ted all of Bishopville, MD and uncle Robert Stager and his wife Liz of Harrisburg, PA, cousins Neal and Jen Dicken and Burke Dicken of Bishopville, MD and Patrick and Sue Stager and Paul Stager of Harrisburg, PA. Arrangements by Rausch Funeral Home.