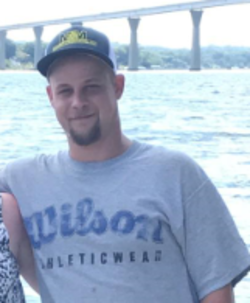 Dustin "Deebo" Alan Rudorf, 29, of Mechanicsville, MD passed away on June 6, 2018 at his residence in Mechanicsville, MD. Dustin was born on March 24, 1989 to Rudy and Debbie Rudorf in Clinton, MD. Dustin enjoyed bowling, fishing, football, baseball, NASCAR, hockey and roller hockey. His favorite pastime however was to be with his family whom he dearly loved.

Dustin is survived by his parents, Rudy and Debbie Rudorf of Mechanicsville, MD; sister, Andi Crone (David) of Springfield, VA; brother, Kris Rudorf (Anna) of Mechanicsville, MD; nieces and nephews, Brittany, Bre, Madi, DJ, Sarah and Jaxxon; Grandmother, Marilyn Cox of Waldorf, MD; Uncle Jim and Aunt Donna Cox of Annapolis, MD; and cousins Gillian (Jon) and Paige Bradtmueller of Annapolis, MD.

Family will receive friends for Dustin's Life Celebration Visitation on June 14, 2018 from 5 to 8pm at Brinsfield Funeral Home, 30195 Three Notch Road, Charlotte Hall, and MD 20633. In lieu of flowers the family requests that donations be made to the Mechanicsville, MD Volunteer Fire and Rescue, P. O. Box 15, Mechanicsville, MD 20622.