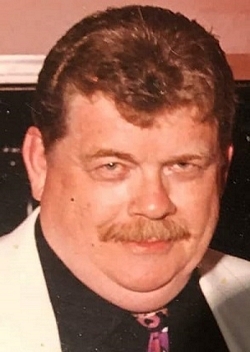 Carl Mitchell Waters, "Reds", 74, of Huntingtown, MD passed away at his home on May 27, 2018 He was born on January 19, 1944 in Washington DC to the late Ira and Ruby Waters. He was known as "Reds" by his friends and co-workers at the Construction Union Local 132 and affectionately as "Poppy" by his family and grandchildren who thought of him as a great father and Grandfather.

Besides his parents, he is preceded in death by his wife, Ellen Louise "Peachie" Waters a son Randy Buckler, and his brothers John, Leonard, Donald, and Gene Waters. Carl is survived by his children, Chari Anne Waters, Clifford Waters, Terry Fannon, and Allen Fannon. Grandfather of Kayla and Ty Fannon, Joshua Bloom, Nicole Dalrymple, Shelby and Emma Abb, and siblings Cathy Parks, Mike, Phil, Bobby, and Kenny Waters.

The family will receive friends at the Rausch Funeral Home, 4405 Broomes Island Road, Port Republic, MD on Wednesday May 30, 2018 from 4:30 -8 PM where services will be held on Thursday May 31, at 11 AM. Interment will follow in Chesapeake Highlands Memorial Gardens. Memorial contributions may be made to either CAWL or Wounded Warriors. Arrangements by Rausch Funeral Home.