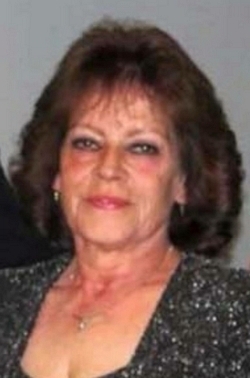 Patricia Ann "Pat" Osburn, 69, of Chesapeake Beach passed away May 26, 2018 while performing her duties as an Emergency Medical Technician. She was born September 28, 1948 in Salisbury, MD to Franklin Martin and Teresa Maureen (Morrison) Griffin. Pat was raised in Washington, D.C. and graduated from St. Francis Xavier High School. She was employed as a professional bartender in D.C. and lived in Greenbelt and Bowie before moving to Chesapeake Beach in 1984.

Pat was a homemaker while raising her children and was later employed at the Calvert County Detention Center as a certified nursing assistant. Pat joined the North Beach Volunteer Fire Department Oct. 31, 1999 and served 18 years with the department. She received her Emergency Medical Technician certification in 2000 and held the positions of rescue sergeant, rescue lieutenant and rescue captain. While remaining active operationally, she also served on various committees and contributed selflessly to fundraising, banquets, membership drives and many other vital areas of our volunteer corporation. Her dedication to the department earned her many awards including Squadsman of the Year, Top EMS Runner for several years as well as numerous recognitions for saving lives. Pat was also a member of St. Anthony's Catholic Church. In her leisure time Pat enjoyed going to Starbucks, dining out, listening to Bruno Mars and spending time with her family, especially her grandchildren and "grand-dogs". She was also an avid Washington Redskins fan.

Pat is survived by her children Regina Osburn of Frederick, Richard Osburn and wife Karla of St. Leonard, Kevin Osburn and wife Traci of Chesapeake Beach, Kristina Dillon and husband Joseph of North Beach, and Kimberley Osburn and husband Andy of North Beach; grandchildren Korrinna, Kyle, Alyssa and Alex Osburn and Ashley and Matthew Greulich; siblings Christine Woolard and Barbara Llewelyn, both of College Park, Diane Pluebell of Chesapeake Beach, William Griffin and Thomas Griffin, both of Crofton, and Mark Griffin of Conway, SC, as well as 10 nieces and nephews. Pat was preceded in death by her parents and siblings Teresa and Franklin Griffin. Arrangements by Rausch Funeral Home.