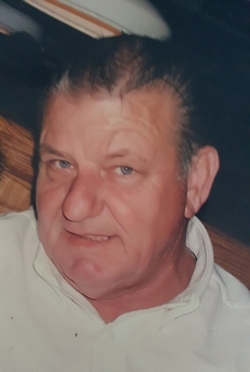 Larry Eugene Gayan, 75, of Indian Head, MD passed away on May 15, 2018 at the University of Charles Regional Medical Center, in La Plata, MD. Born on December 1, 1942 in Indian Head, MD to the late Rudolph and Ina Gayan, Larry is also preceded in death by his brother, Ronnie Gayan and granddaughter, Tiffany Gilliam. Larry is survived by his wife, Audrey (Milstead) Gayan; son, Jeff Gayan (Donna); daughter, Karen Gilliam (Jeff); brothers, Johnny Gayan, Pete Gayan and Bobby Gayan; grandchildren, Brittany Morey, Summer Rae Frederick, Searra Gayan and Bryan Gilliam; and great-grandchildren, Adalyn Fournier and Chloe Morey.

Larry owned and operated Gayan's Auto Body & Towing in Indian Head, MD. He was an old car enthusiast, avid NASCAR fan and enjoyed a good game of pool. He was also an animal lover and liked being outdoors gardening, boating, crabbing or fishing. Larry's greatest passion though was his family, and spending time with them was his greatest joy. He will be greatly missed by his loving family, wonderful friends and all who knew him.

The family will receive friends on Monday, May 21st from 4PM to 6PM at Arehart-Echols Funeral Home, PA (211 St. Mary's Ave., La Plata, MD). A Funeral Service will be held at Chicamuxen United Methodist Church (6255 Chicamuxen Rd., Chicamuxen, MD) on Tuesday, May 22nd at 11AM. Interment to follow in the Church Cemetery. In lieu of flowers, donations can be made in Larry's memory to the Charles Co. Humane Society (P.O. Box 1015, Waldorf, MD 20604).