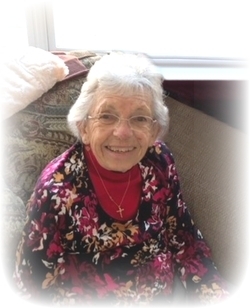 Claire Mary Koronkiewicz, 89, of Leonardtown, MD died on Sunday, May 13, 2018 at her home. She was born on August 10, 1928 in Edwardsville, PA to the late John and Rose Valent Chavanic. Claire was a proud member of the Red Hat Society and loved to travel. She taught in the Anaheim City School District for over 30 years Claire married Joseph Paul Koronkiewicz on September 24, 1953. They spent many happy years together and raised three beautiful children.

She is survived by her two children; Steve P. Koronkiewicz of Hammond, LA and Elizabeth M. Koronkiewicz (Joseph Pykosz) of St. Augustine, FL; a son in law Robert Gatelli of Toms River, NJ, six grandchildren; Kate Bellford, Aaron Koronkiewicz, Joseph Medialdea, Rebecca Medialdea, Shawn Cherry and Matthew Gatelli. She is predeceased by her parents, daughter Angela Gatelli and two brothers John and George Chavanic.

Services will be held at a later date. The family requests that any memorial gifts be made to either Hospice House of St. Mary's, Post Office Box 625, Leonardtown, MD or St. Mary's Special Olympics, 25962 Whiskey Creek Road, Hollywood, MD 20636. Arrangements by the Brinsfield Funeral Home, P.A., Leonardtown, MD.