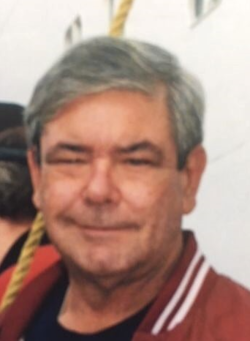 Stephen Charles Baker, 67, of Mechanicsville, MD passed away May 11, 2018 at his residence. Stephen was born to the late Charles and Agnes Baker in Washington, DC on November 17, 1950. Steve met the love of his life, Anne Ascosi, when they were fifteen years old and married Nov 15, 1969. For the last 50 years, they have rarely left each other's side and shared many amazing adventures together.

Stephen was predeceased by his daughter, Tara Theresa Baker. He is survived by his loving wife, Anne Carmel Baker; son, Charles Leonard Baker and wife Heather; daughter, Karen Anne Aud and her husband Doug; sister, Mollie Cohee; brother, Patrick Baker. His four grandchildren, Garret Baker, Corryn Baker, Reilly Aud and Mackenzie Aud were his greatest joys.

Stephen was a member of the IBEW Local 26 for over 30 years. He enjoyed cruises, going to Dover, but most of all cookouts with his family. Arrangements by the Brinsfield Funeral Home, P.A.