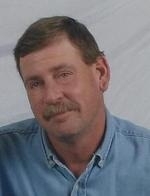 Russell Kevin Tarleton, 55, of California, MD, died peacefully at his home on May 7, 2018 surrounded by family and friends. Rusty was born on September 6, 1962 to Joseph Reginald and Mary Margaret Wood Tarleton. Rusty attended St. John's Catholic School and Ryken High School. He was involved in baseball and basketball in elementary school and was an alter server at St. John Regis Catholic Church during elementary school. He was a member of the Knights of Columbus. Rusty's happiest times were at Poplar Springs Farm where he worked with his father, leaving high school at the end of each day to service school buses, plant and combine corn, cut and strip tobacco, and tend hogs. He took meticulous care of his farm equipment and, like his father, could keep anything in running order. For him, this wasn't work, it was love.

Rusty was a Life Member of the Bay District Volunteer Fire Department. He joined the volunteer organization in 1980 and was an active volunteer for 26 years. Rusty served as Lieutenant, Captain, Deputy Chief, and Assistant Chief during his service. The firefighters quickly became his second family. He spent many hours at Company 3 in Lexington Park and was acknowledged for his dedication, participation in numerous fire and accident calls, and several search and rescue efforts. Rusty served on the committee to establish the Bay District Substation in California, designated Company 9, and enjoyed the flexibility of having this facility so close to his home. He became Deputy Chief in 1992 and was the first Deputy Chief of Company 9 when it was established in 1993. He relished stories of the "old timers" and enjoyed training new firefighter volunteers ensuring that they took proper care of equipment upon return from an active call. Rusty maintained fire department friendships for the rest of his life.

Rusty worked for more than 36 years at Chesapeake Shores Nursing Center, affectionately known as The Shore. He could fix just about anything and kept the facility in excellent working order relishing corporate audits and resulting outstanding facilities ratings. This wasn't just a 9-to-5 job for Rusty; he became immersed in every project he touched. Nursing center residents looked forward to seeing him, especially when he brought vine-ripened tomatoes, cucumbers, and other produce from Poplar Springs Farm.

Rusty instilled his work ethic and satisfaction in a job well done to his son Travis and nephew Brennan. He was often entertained by their antics as both young men grew up working on the farm. Rusty was known for not mincing words. He had high expectations of family and friends but was often first to arrive if you needed help.

Rusty is preceded in death by his parents. He is survived by his wife April Mikeal Tarleton of California, son Travis Russell Tarleton of Mechanicsville, step-daughter Janice Rakes of California, sister Karen Tarleton Garner (John) of Drayden, and brothers Brian Joseph Tarleton (Marie) of St. Mary's City, Dale Gregory Tarleton (Patricia) of California, and Keith Anthony Tarleton (Keri) of Hollywood. He will be missed by many nieces and nephews as well as his dear mother-in-law Barbara Mikeal.

The family will receive friends at the Bay District VFD, 46900 South Shangri-La Drive, Lexington Park on Thursday, May 10, from 5 - 8 p.m. Prayers will be offered at 7 p.m. A Mass of Christian Burial will be celebrated Friday, May 11, at 11 a.m. at St. John Regis Catholic Church, 43950 St. Johns Road, Hollywood with Father Keith Woods officiating. Interment will follow at Charles Memorial Gardens, 26325 Point Lookout Rd, Leonardtown, MD. Pallbearers will be Tommy Blazer, Rick Corcoran, Randy Gaskill, Ray Gaskill, Joe Miesowitz, and Jeff Redman. Memorial contributions may be made to the Bay District Volunteer Fire Department, PO Box 1440, California, MD 20619 and Hospice of St. Mary's, PO Box 625, Leonardtown, MD 20650. Arrangements by Mattingley-Gardiner Funeral Home.