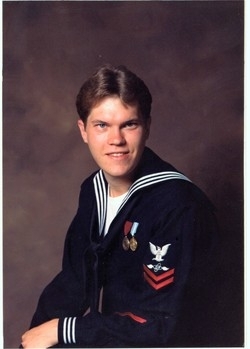 Paul Dana Ryan, 54, of Lexington Park, MD, passed away April 30, 2018 at Georgetown University Hospital in Washington, DC. Paul was born in Bethesda, MD to Larry and Jenny Ryan on April 13, 1964. He attended Perry High School and graduated in 1982. He went on to join the Navy, where he worked as an Avionics Technician. During his career, he served on USS Midway, USS Constellation and in the Gulf War (1990). While deployed on USS Midway, he met his wife Rosalie at Subic Naval Base, Philippines. They were married on January 5, 1992 and later had two daughters, Jessica and Jannah.

While in the Navy, he earned his Bachelor of Science degree in Information Technology from National University in July 2000. In November 2001, he received his Master's Degree in Business Administration and Information Technology Management from Tour University International. After 20 years of service, he retired on March 31, 2003.

After retirement, he dedicated 13 years to Integrated Logistics Support and PMA-274 Presidential Helicopters Program at Patuxent River Naval Air Station. He was very involved in the ministries of Patuxent Baptist Church. He also enjoyed reading, playing guitar, origami and watching his favorite football team, the Washington Redskins. Paul is survived by his mother, Jenny; wife, Rosalie; two daughters, Jessica and Jannah; brother, Neil; and sister, Kim. Paul is preceded in death by his father, Laurence.

Family will receive friends for a Visitation on Monday, May 7, 2018 from 3:00 to 5:00 p.m. with a Life Celebration Service at 5:00 p.m., at Brinsfield Funeral Home, 22955 Hollywood Road, Leonardtown, MD 20650. A Graveside Service will be held at Arlington National Cemetery at a later date. Memorial contributions may be made to Patuxent Baptist Church, P.O. Box 687, Hollywood, MD 20636. Arrangements by the Brinsfield Funeral Home, P.A., Leonardtown, MD.