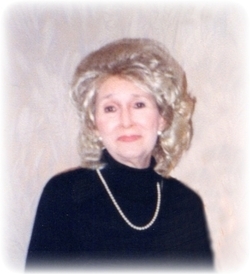 Brenda Mae Bauckman Dorsey, 78, of Leonardtown, MD passed away Saturday, April 28, 2018 at her home, surrounded by her loving daughters. She was the only child born to the late Hubert Bauckman and Mildred Hirst Bauckman.

Brenda graduated from high school and attended Southern Seminary for two years. In 1972 she married her beloved husband, Walter Bryant Dorsey. Together they celebrated over 37 wonderful years of marriage before his passing in December 2009. In her spare time Brenda loved excursions to the beach, watching mysteries, reading and writing poetry, planting flowers, singing classic country music, and collecting handbags. She took great pride in her appearance, always wanting to look her best. She loved to accessorize with a pair of unique sunglasses from her vast collection. She had a great sense of humor with a special gift for witty remarks. Her family was very important to her and she loved spending time with them.

Brenda is survived by her daughters, Sheryl Lococo and Suzanne Edgar, both of Leonardtown, MD; her granddaughters, Tiffany Mitchell and Amber Lococo; great granddaughters, Brooke and Maria Altstaetter; and many extended family and friends. In addition to her parents, she is also preceded in death by her husband, Walter B. Dorsey.

All services will be private. Memorial contributions may be made to Hospice of St. Mary's, P.O. Box 625, Leonardtown, MD 20650 or to the Leonardtown Volunteer Rescue Squad. Arrangements by the Brinsfield Funeral Home, P.A., Leonardtown, MD.