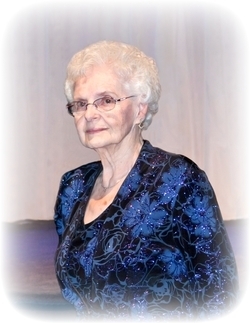 Beatrice Maurine Walkin, 90, of Leonardtown, MD (formerly of Joplin, MO), passed away passed away Friday, April 27, 2018 at her home surrounded by her loving family. She was born July 29, 1927 in Spring City, MO to the late Albert Raymond Bauer and Elsie A. Flock.

Maurine was employed for almost 38 years as a telephone operator for AT&T Communications until her retirement in 1984. On April 16, 1966 she married her beloved husband, Cecil Lemone Walkin. Together they celebrated 36 wonderful years of marriage before his passing in December 2002. She enjoyed travelling to visit her family, watching old classic movies, listening to classic country music, and was very gifted at knitting. She had a collection of American Heritage Indian memorabilia, Hummel figures and porcelain birds. She was a member of the Red Hat Society and Queen Mom for a local chapter "Playgirls", Telephone Pioneers and Epsilon Sigma Alpha (a telephone operator's sorority).

Maurine is survived by her son, David Holcomb and his wife, Ellen of Leonardtown, MD; seven grandchildren; twenty-eight great grandchildren; eight great great grandchildren; and many extended family and friends. In addition to her parents and beloved husband, she is also preceded in death by her siblings, Margaret L. Van Winkle, Jeanetta A. Van Winkle, Leota E. Van Winkle, and Howard Van Winkle.

Family will receive friends on Saturday, May 12, 2018 from 3:00 to 5:00 p.m. at Brinsfield Funeral Home, 22955 Hollywood Road, Leonardtown, MD 20650. A Graveside Service will be celebrated on July 29, 2018 at 1:00 p.m. at Osbourne Memorial Cemetery in Joplin, MO. The family requests in lieu of flowers, please make a Memorial contribution to Hospice of St. Mary's, P.O. Box 625, Leonardtown, MD 20650. Arrangements by the Brinsfield Funeral Home, P.A., Leonardtown, MD.