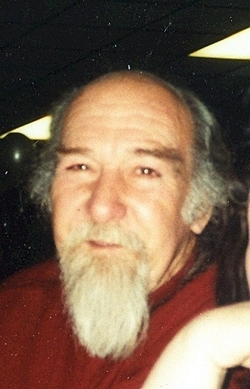 Robert Louis "Buck" Flynt, 83, of Huntingtown passed away April 25, 2018. He was born January 18, 1935 in Washington, D.C. to Bernis Glenn and Mary Katherine (Lasley) Flynt. He was raised in Landover and attended Bladensburg High School. He enlisted in the U.S. Navy on May 12, 1952, serving aboard the U.S.S. Saipan during the Korean War and was honorably discharged on December 16, 1955.

Buck was employed as an auto body technician with Capitol Cadillac in Greenbelt, retiring in 1990. Buck married his wife, Sandy Myers in 1976. He enjoyed being outdoors, gardening, tending to his orchard and most of all spending time with his family. Buck was very accomplished at inventing, building and tinkering with things. He built his home in Huntingtown where he has lived for the past 47 years. He will be remembered as a very creative and religious person.

Buck is survived by his wife Sandy Lee Flynt and children Anna Flynt Brown and husband David of Greenbelt, Robert C. Flynt of Prince Frederick, Kenneth L. Flynt and wife Amber of Eldersburg and Sarah R. Feizian and husband Farhang of Cockeysville. Also surviving are seven grandchildren, brother Edward Flynt, sister Patricia Jones as well as numerous nieces and nephews. He was preceded in death by a son Douglas M. Flynt, brother Jimmy Flynt and sisters Jackie Tippett and Sally Flynt. Arrangements by Rausch Funeral Home.