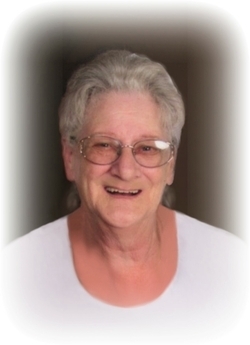 Barbara Anne Wathen, 75, of Mechanicsville, MD passed away April 20, 2018 at MedStar St. Mary's Hospital, Leonardtown, MD surrounded by loved ones. Born October 4, 1942. She was the daughter of the late Johnson B. Wood and Catherine Minonette Russell.

Barbara devoted her life to caring for others. She was employed over 30 dedicated years at the Charlotte Hall Veteran's Home as a Certified Medical Assistant. When she wasn't at work she was home taking care of her children and their friends. She loved being around people and taking care of them. She also fostered many children as her own children grew up. She enjoyed BINGO, and played horseshoes and on a pool league with Cape St. Mary's. She enjoyed collecting lighthouses. Her family was her greatest love, and she enjoyed spending as much time as possible with them, especially her grandchildren.

Barbara is survived by her children; Joseph Wayne Wathen of Mechanicsville, MD, David Allen Wathen of Avenue, MD, JoAnne Wathen of Mechanicsville, MD, Nancy Lee Wathen of Rock Hall, MD, Lisa Marie Wathen of Monroeville, PA, Michael Anthony Wathen of Edgewater, MD and George Anthony Suite of Baltimore, MD; her brothers, Charles Joseph Wood of Avenue, MD and Richard Edward Wood of Mechanicsville, MD; her grandchildren, Jeffrey Allen Wathen and Ashley Nicole Barber, both of Mechanicsville, MD; and her great grandchildren: Tyler Michael Wathen, Ayden Matthew Wathen and Kayden Patrick Fenwick. In addition to her parents, she is also preceded in death by her son, Joseph Edwin Wathen, Jr.; and her siblings: Margaret "Doots" Tarleton, Catherine "Kitty" Clarke, Francis "Clinker" Wood and Johnson "Snookums" Wood.

A Memorial Mass will be celebrated by Reverend Andrew Royal on Thursday, April 26, 2018 at 10:00 a.m. at St. Joseph's Catholic Church, 29119 Point Lookout Road, Morganza, MD 20660. Interment will follow at Queen of Peace Cemetery, Mechanicsville, MD 20659. Memorial contributions may be made to made be made to American Cancer Society, 405 Williams Court, Suite 120, Baltimore, MD 21220. Arrangements by the Brinsfield Funeral Home, P.A., Leonardtown, MD.