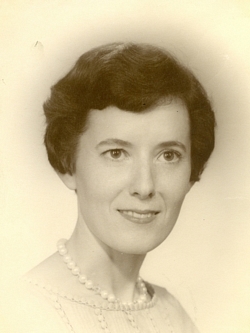 Margaret "Sparkie" Leona Bowling, 82 of Newburg, MD passed away on April 15, 2018 at Sagepoint Memory Care in La Plata, MD. Born on July 13, 1935 in La Plata, MD to the late Wallace and Martha Bowling, Sparkie is also preceded in death by her brothers, Calvin Bowling and James Bowling; and sisters, Betty Ann Davis and Hannah Hancock. Sparkie is survived by her brothers, Edward W. Bowling, Charles B. Bowling, Sr. and Elmer Howard "Butch" Bowling; and many nieces and nephews.

Sparkie was a member of St. Mary's Newport Catholic Church. She worked her entire career at the Charles Co. Health Dept. Sparkie enjoyed playing softball for the Glasva Women's League and ran the concession stand for the Glasva baseball team for many years and traveling the world. She also liked to bake in her spare time and loved living on her family's farm where she took great pride in hosting holiday dinners at her house for the whole family.

Visitation will be held on Friday, April 20, 2018 from 5PM to 8PM at St. Mary's Church Newport (11555 St. Mary's Church Rd., Charlotte Hall, MD); where a Funeral Mass will be held on Saturday, April 21, 2018 at 10AM; Interment to follow in Dentsville Methodist Cemetery (Rt. 6, Dentsville, MD).

Pallbearers: Michael Davis, David Hancock, Calvin "Bucky" Bowling, James "Jim" Bowling, Gary Bowling and Charles B. "Chip" Bowling, Jr. Honorary pallbearers: Richard Davis, Wayne Hancock, Ronnie Hancock, Dale Bowling, Daniel Bowling and Steven Bowling. In lieu of flowers, memorial donations can be made to Newburg Volunteer Rescue & Fire Dept. (PO Box 9, Newburg, MD 20664). Arrangements by Arehart-Echols Funeral Home.