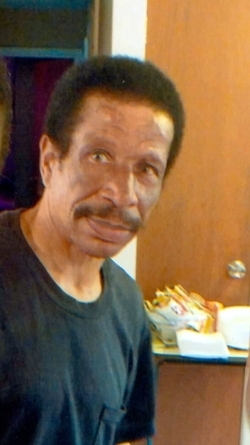 Louis Philip Cole, 61 of Mechanicsville Maryland passed-away on April 4, 2018, at St. Mary's Hospital, in Leonardtown, MD. Louis was born on August 15, 1956 in La Plata Maryland, to James Queen and Alice "Cecelia" Cole-Hicks.

Louis spent his life on the farm. He was "well" received by ALL who knew him. Louis loved going to the Dollar Tree, Safeway and Chaptico Market. He enjoyed playing spades. You could always recognize him with his arms crossed, a hat on his head and a big cup of coffee in his hand! Louis "loved" his Redskins team, and would proudly wear clothes that showed it! He was indeed a loyal fan, but above all a loyal person & friend.

Louis affectionately known as "Louie-Louie" will best be remembered for his friendliness and kindness. Louis enjoyed living with his cousin's family & learning about Jehovah, where he even prepared a Bible Reading for his family worship night. He loved people and if you asked him to do anything for you, he was ALWAYS willing to help you. Louis treasured those who loved him, and his friendship will be missed!

Louis is predeceased by 1 sister, Dorothy and 1 brother, John-Francis. He is survived by his Step-father, Charles Hicks, 4 sisters, Gladys, Agnes, Margaret, Rachel, & 1 brother, Larry, and a host of cousins, and other dear relatives, "family" and friends.

Family will receive friends for Louis' Memorial Gathering from 12pm to 1pm with a Memorial Service at 1pm on Saturday, April 14, 2018 at Brinsfield Funeral Home, 30195 Three Notch Road, Charlotte Hall, MD. Arrangements by the Brinsfield Funeral Home, P.A.