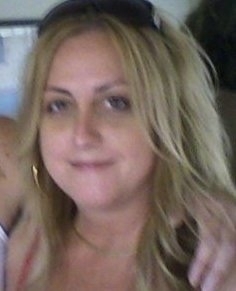 Christina Marie "Christy" Middledorf, 45, of Chesapeake Beach passed away April 6, 2018. She was born March 7, 1973 in Cheverly, MD to Larry Steven, Sr. and Ann Elizabeth (Sichert) Middledorf. Christy was raised Chesapeake Beach and graduated from Northern High School in 1992.

She was primarily employed as a secretary for Fred Wyrostek Plumbing, Inc. for many years and held other various jobs throughout the years. Christy enjoyed her cats, writing poems and art. She will be remembered as a helpful and giving person who loved being around people.

Christy was preceded in death by her father Larry Middledorf, Sr. and brother Larry Middledorf, Jr. She is survived by her mother Ann Kaufmann and step-father Fred of Chesapeake Beach and step-sister Sherry Gifford of Kentucky. Arrangements by Rausch Funeral Home.