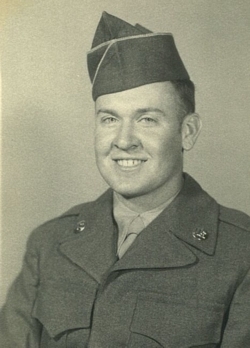 James Bull, known to his friends as Jim or everyone's Uncle Jimmy, passed away on April 3, 2018 at the age of 84 years. Jim was born in Forest Hill, Maryland, and lived in Brandywine, Maryland for most of his life and never married. He served in the Army and was stationed in Anchorage, Alaska where he learned the surveying trade. After the military, he put his surveying skills to good use, helping to build many of the roads and bridges we travel on every day throughout the Baltimore Washington area.

Jim was a passionate collector all his life, starting from the time he was 10 years old. He attended trade shows and enjoyed the bartering and haggling of buying and selling collections. Jim cared for his mother in her later years, until her death in 1998. His health began deteriorating last year and he moved to the assisted living wing of the Charlotte Hall Veterans home, where he made many friends, especially among the caring and loving staff.

He is survived by his sister, Louise Hall, brother in law Walter Tayman, nieces Terry Burch, Tammy Breitenbach and Karen Byers, nephews Danny Tayman and Jerry Hall, along with many great nieces and nephews. Jim was predeceased by his parents James M. Bull, Sr., and Edith M. Bull, his brother Wayne Bull, his sister Betty Tayman, and two nephews, Rudy Hall and Eric Bull.

The family will receive friends on Weds. April 11th 9-10 am with memorial service at 10:00 At Hunt Funeral Home Waldorf, MD. Burial will take place at Deer Creek Methodist Church Forest Hill, MD. In lieu of flowers, the family requests that contributions be made in his name to the Charlotte Hall Veterans Home, details available at: http://www.charhall.org/content/donation.