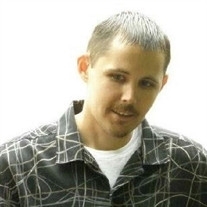 William Anthony "Skeeter" Windsor, age 32, of Waldorf, Maryland, died April 2, 2018 at the University of Maryland Charles Regional Medical Center in La Plata, Maryland. Skeeter was a graduate of Thomas Stone High School. He loved spending time with his nephews, going to the gym and Budd's Creek Raceway, and trips to a campground in Virginia with his grandparents.

He was the son of James Carl Windsor, Jr. and Naomi Jean Smith. In addition to his mother, he was also survived by his brother, James Carl Windsor III and his nephews, Dylan Windsor and Mason Windsor. He is also survived by a host of cousins.

Funeral Services and Interment will be private. Memorial contributions in Skeeter's name may be sent to the charity of one's choice. Arrangements by Raymond Funeral Service.