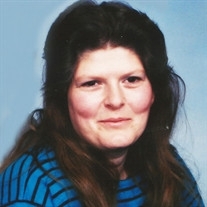 Judith (Judy) Anne Hoyer, age 58, of Mechanicsville, MD passed away peacefully on Thursday, March 29th, 2018 surrounded by her loving family. Judy was preceded in death by her parents Alice A. Nelson and James B. Nelson. Judy is survived by her life-long best friend and husband of 28 years, Forrest J. Hoyer. Judy is also survived by her two children Patrick A. Hoyer and Alison A. Hoyer, of Mechanicsville, MD. She also leaves to mourn her, sisters, Mary Nelson, Kathryn (Kathy) Brown and Helen Batch of MD, and her brother James (Bud) Nelson of CA.

Judy enjoyed country music, playing cards and spending time with her family and friends. Her family and friends will always remember her as a kind, funny and gentle-hearted woman. She was truly an Angel on earth.

Her family would like to thank all family and friends for their kind words of sympathy and condolences during this difficult time. In lieu of flowers contributions may be made to the St. Jude's Children's Research Hospital. Arrangements by Lee Funeral Home.