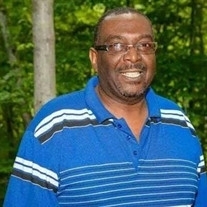 Keister Devon "KC" Combs, age 53 of La Plata, Maryland, died March 31, 2018. KC was an Diesel Mechanic and former school bus driver for the Prince George's County Board of Education. He loved attending car shows and race car tracks. He was also a member of the Baptist faith and was a dedicated Dallas Cowboys fan.

He was the son of Silas Watkins Combs and Lucille Edmunds Combs. He is survived by his daughters, Shakia Flashner (William) and Samantha Hinton (Andre); his brothers, Durwin W. Combs (Janyce) and Kelvin M. Combs (Caroline); his sister, Iris I. Green (Robert); and his grandchildren, Monet', Esther, and Nitzan.

A Memorial Service will be held at a later date at New Life Wesleyan Church in La Plata, Maryland. Arrangements by Raymond Funeral Service.