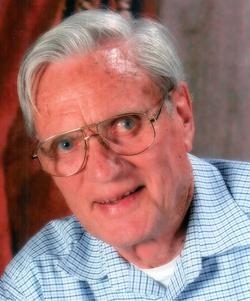 James T. Willis passed away on March 27, 2018 at the Charlotte Hall Veterans Home in Charlotte Hall, MD. Jim was born in Clintwood, Virginia on November 5, 1927. He was the oldest of 7 children. His parents were Garland and Mae Willis. He is survived by his brothers, Bill Willis of Hurt, Virginia, Jack Willis, Joe Willis and Martin Willis all of Clintwood, Virginia. Clifton Willis of El Paso, Texas and Betty Jane Mullins of Hindman, Kentucky are both deceased.

Jim served in the US Navy in World War 2 and in Korea. He got out of the Navy for the second time in 1952. He went to work for Giant Food, where after 31 years of service, he retired in 1984 as a Department Manager. While Jim was still in the US Navy, he met Delores Elisabeth Boswell of Washington, DC in 1947. They married that same year and had two sons, James Jr. and John Dale. After 26 years of marriage, they were divorced in 1973. Delores passed away in 2006. Jim met the love of his life in 1975, Betty Ann Wilks. They had 34 wonderful years together. They spent their summers at their home in Golden Beach, MD and their winters at their home in Palm Coast, FL.

Left behind to mourn his loss are his family. He was father of James T. Willis, Jr. of Wheaton, MD, John Dale Willis of San Diego, CA; step-father of Judy Dunn of Yorktown, VA, Jeff Wilks and Roger Wilks (deceased) both of Germantown, MD and Randy Wilks of Golden Beach, MD. He also leaves behind 7 grandchildren; Tiffany Washington, Jennifer Oliveira, Cale Dunn, Kevin Dunn, Erin Dickey, Brian Morgan and Kyle Wilks. Last but not least, he also leaves behind 2 great-grandchildren; Emily Dunn and Sydney Dunn.

Family will receive friends and family at Brinsfield Funeral Home, 30195 Three Notch Road, Charlotte Hall, MD 20622 on Friday, April 6th from 5-8pm for Jim's Life Celebration Visitation. Funeral services will follow on Saturday, April 7th at 10am. Interment will follow immediately at Parklawn Cemetery, Rockville, MD at 1pm on Saturday, April 7th, where Jim will be laid to rest beside his loving wife, Betty Ann, who passed away on July 7, 2009. Arrangements by Brinsfield Funeral Home.