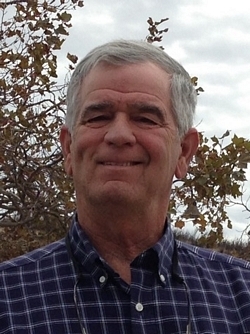 Albert Lee "Bert" Musgrove, Sr., 63, of Huntingtown passed away March 26, 2018 at his residence surrounded by family. He was born May 22, 1954 in Olney, MD to Floyd W. Sr. and Lillie M. (Stull) Musgrove. Bert was raised in Burtonsville and Derwood and graduated from Sherwood High School. He married Phyllis Burriss on September 1, 1972 and they have lived in Huntingtown for the last 29 years.

Bert was employed as a construction superintendent with William F. Klingensmith, Inc. He enjoyed fishing, going out on his boat, history and spending time with family. Bert also thoroughly enjoyed the places he and his family visited and would often spend hours reading about the sites they were seeing. Bert was affectionately referred to as "PopPop" by his grandchildren and never missed a concert, play or event his grandchildren participated in.

Bert is survived by his wife Phyllis Ann Musgrove of Huntingtown, children Lee Ann Burrill and husband Garey, Jr. of Syracuse, Utah, Albert L. Musgrove, Jr. and wife Kimberly of Annapolis and Lisa Marie Woodward and husband Michael of St. Leonard, grandchildren Garey W. III and Haley Layne Burrill and Abigail Ann, Rebecca Elizabeth and Caroline Michelle Woodward, mother Lillie Dietrich, sisters Karen Olsen and Melanie Doyle, brothers Floyd, Larry and Ron Musgrove and his dog Tessa. He was preceded in death by his father Floyd W. Musgrove, Sr. Arrangements by Rausch Funeral Home.