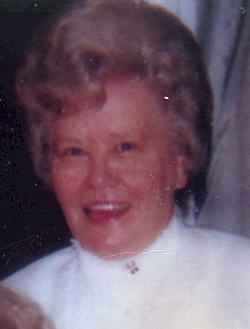 Hilda Mae Buckmaster, 89, of Owings passed away March 16, 2018 at Georgetown University Hospital. Hilda was born July 11, 1928 in Sudley, MD to Lawrence F. and Nora V. (Cochran) Marquess. She was raised in Owings on her family's farm, attended Fairview Elementary and graduated from Calvert High School.

She married William Buckmaster November 16, 1951 at Lower Marlboro Methodist Church, and they lived in Owings. Hilda was employed as a waitress at Stinnett's Restaurant for 31 years. In her leisure time Hilda enjoyed attending softball games and fox hunting field trials with her husband William. She loved shopping with her sisters, crossword puzzles, and spending time with family.

Hilda was preceded in death by her husband William, brothers Fielder and Malcolm "Mac" Marquess, and sisters Minnie Stinnett, Louise King, Gertrude Mullenax and Dorothy Lissau. She is survived by her brothers Arthur D. and Donnie K. Marquess of Owings, a nephew Timmy Marquess and nieces Sandra Marquess and Dawn Harrison, as well as numerous other nieces and nephews. Arrangements by Rausch Funeral Home.