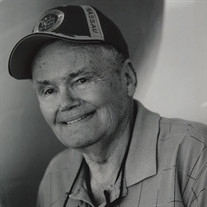 Bengt Borje Barnas, age 81, of La Plata, Maryland, died peacefully at home on March 14, 2018 surrounded by family. He was the son of Edvin A. Barnas and Ellen L. Berg Barnas, and was born in Narpes, Finland. He is survived by his wife of 59 years, Grace Barnas; his sons, Kenneth C. Barnas (Luanne), Richard E. Barnas (Nancy), and Robert B. Barnas (Cornelia); his daughter, Kathleen G. Sorensen; his brother, Benn B. Barnas; and his sister, Betty S. Barnas. Also survived by 10 grandchildren and 3 great-grandchildren.

Bengt was a veteran of the United States Marine Corps, serving from 1954-1957 with a construction battalion. He went on to become a master carpenter and then made a career as a general contractor for 35 years, owning his own companies of B.B Barnas Construction and K&R Construction. Retiring from the building industry, he worked as a real estate agent for 10 years and was named to the Southern Maryland Board of Realtors Hall of Fame. He was a Regional Captain with the Christmas in April program and was a past Commandant of the Marine Corps League and the Southern Maryland Leathernecks. While there, he helped found the Young Marines Program.

His favorite motto was "Semper fi" and he applied that faithfulness to every aspect of his life. He was known to play a hand or two of Black Jack, and had an incredible love of the outdoors, fishing, boating, growing his gardens and watching squirrels and birds from the shade of his deck. He had an even more incredible love for his family from his eldest son to his youngest great grand-daughter, and freely passed out hugs and kisses to them all.

Friends received on Sunday, March 18, 2018 from 2-4 PM and again on Monday, March 19, 2018 from 11 AM until time of funeral service at 12 PM, officiated by Reverend Charles Long, at Raymond Funeral Service Chapel, 5635 Washington Avenue, La Plata, Maryland 20646. Memorial contributions in Bengt's name may be made to the Wounded Warrior Project, PO Box 758517, Topeka, KS 66675.