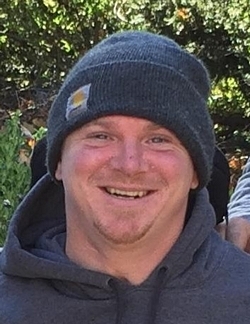 Shawn Michael Englert, 31, of Chesapeake Beach, MD passed away on March 12, 2018 in Annapolis, MD. Shawn was born on October 26, 1986 in Takoma Park, MD to Allen and Veronica Rowe Englert. He graduated from Calvert High School and was employed as an elevator mechanic until he was injured in a diving accident. Shawn enjoyed spending time with his friends, his family and his dog, Slater, playing drums, football and wrestling.

Shawn is survived by his mother, Veronica Englert of Annapolis, MD; father, Allen (wife, Cheryl) Englert of Prince Frederick, MD; brother, Justin (wife, Beth) Englert of Preston, MD; sister, Alexa Englert of Tucson, AZ and five nephews and nieces: David, Abraham, Faith, Isaac and Blake. Shawn is also survived by many aunts, uncles, and cousins whom he also loved.

Memorial contributions may be made to the R. Adams Cowley Shock Trauma Center (University of Maryland Medical System Foundation), 110 S. Paca Street, 9th Floor, Baltimore, MD, 21201. Arrangements by Raymond Wood Funeral Home.