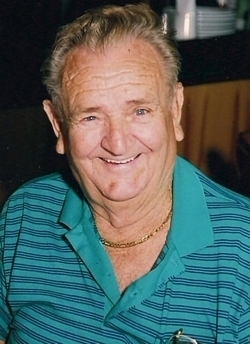 James D. Haynes, Sr., 88, passed away on March 9, 2018 at the Charles County Hospice House. Haynes was born on December 30, 1929 in Washington, DC to the late Delbert and Ella Haynes. Haynes was also preceded in death by siblings: Jerome Haynes, Paul Haynes, Jacqueline Huffman, and granddaughter Kimberly Haynes. Haynes was a carpenter and builder by trade. Haynes was a classic car enthusiast and enjoyed time with family and friends. He was a member of Holy Ghost Church and the Knights of Columbus in Issue, MD. He was a loving husband, father and Papi.

Haynes is survived by his wife of 43 years Doris Jean Haynes; two siblings: Geraldine Jeness and Robert Haynes; eight children: George D. Haynes (Barbie), Ruth Hillberry (John), William J. Haynes (Mary Kaye), Richard D. Haynes (Laurie), Bonnie L. Haynes, Ronald J. Haynes (Stephanie), George E. Simms, and James D. Haynes, Jr., along with 15 grandchildren.

The family will receive friends on Tuesday March 13, 2018 at the Holy Ghost Church, Issue, MD. from 9 until Mass time at 11AM. Interment to follow in the church cemetery. Memorial contributions may be made in his memory to the Cobb Island Volunteer Fire Department and EMS, Inc. and Ladies Auxiliary. Arrangements by Arehart-Echols Funeral Home.