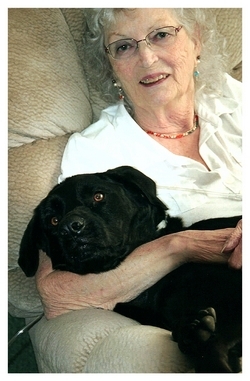 Catherine Marie "Tudy" Heim, 75 of Lusby, MD passed away peacefully on March 8, 2018 at her residence. She was born on January 14, 1943 in Washington, DC to the late Merlene Zimmerman Troy and John W. Troy of Chesapeake Beach, MD. She was the beloved wife of Albert Heim whom she married on June 5, 1992 in Lusby, MD.

Tudy graduated from Dennis J. O'Connel High School in 1961 and went on to move to Calvert County in 1963 from Arlington, VA. She went to work for the Calvert County Public School System as a Secretary and retired in 2005. She was a member of the Coast Guard Auxillary, enjoyed card making, jewelry making, and crocheting.

Tudy is survived by her husband of 25 years Albert M. Heim of Lusby, MD; children, Marie Cochrane of Lusby, MD, Laurie Copsey of Huntingtown, MD, Janice Bowen, Maryhelena Woodward, and Michael Heim all of Lusby, MD; sister, Margaret Donnelly of VA; eight grandchildren and two great grandchildren. All services will be private. Arrangements by Rausch Funeral Home.